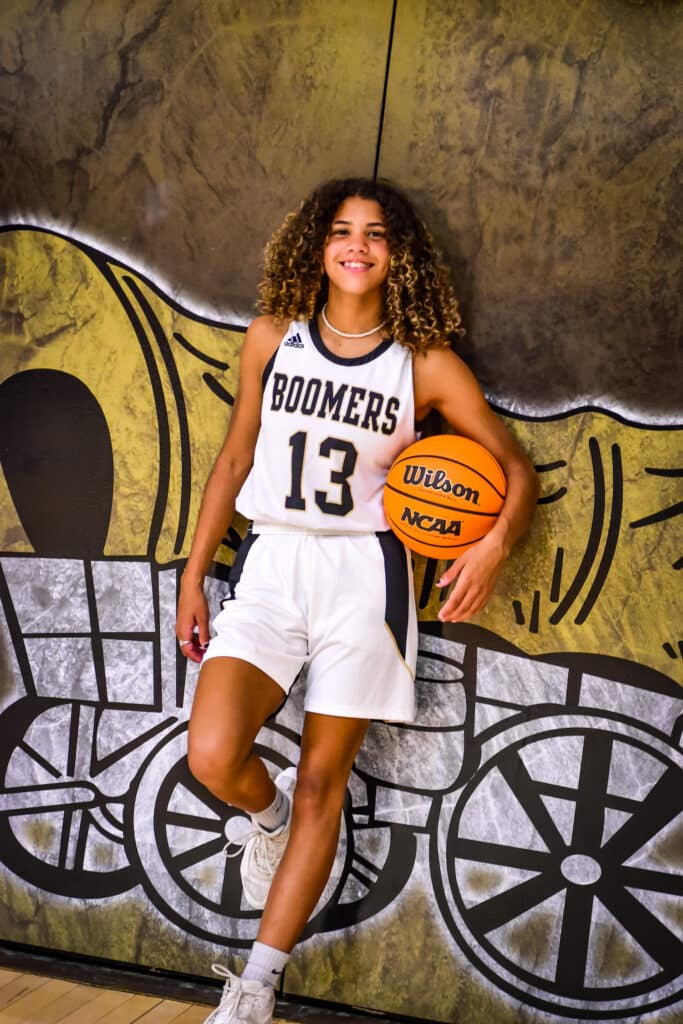 As the basketball season begins, all eyes are on Thessaly Pfeifer. Thessaly is a senior at Woodward High School.
Head coach Lacy Moore shared her thoughts about the star player.
"Thessaly is a three-year starter with high minutes her freshman year. She will be our most effective returning player this year," Moore said. "Commonly, the most athletic player on the court for both teams. She is a big-time play maker offensively and defensively. She works hard and plays hard from the tip to the end buzzer."
Thessaly is a strong leader both on and off the court. She puts all her effort into each game, and she never gives up.
Being one of just two seniors, Pfeifer emphasizes that as a senior this year, "a lot of the responsibility falls on [her]." She plans to show leadership in her last season by "encouraging the younger players, correcting errors on the court, and bringing a strong and calming presence in the face of adversity."
When asked what she is looking forward to most this upcoming season, Thessaly highlights how she is "definitely looking forward to seeing how well the team will work together."
She accredits the team's unity to her new head coach, and she is confident in her team's ability to succeed this year. Above all, she is "very excited to make some final memories with the team before [she] leaves high school." Pfeifer is also expected to achieve her 1,000 point in the first game of the 2022- 2023 season.
Reflecting on her final basketball season, Thessaly is thankful for her time playing for Woodward Boomers Girls Basketball.
"I love the game and I enjoy the great memories it has brought me," she said. "I am forever grateful for my coaches and teammates that I have gotten to experience this amazing journey with."